Juiced Bikes showcases Juiced Scorpion with 75-mile range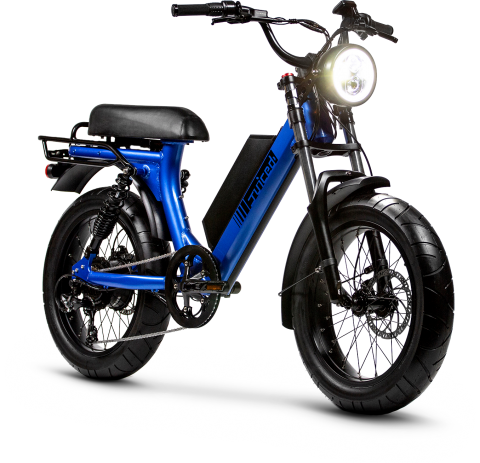 With the popularity of electric moped-style bikes on the rise in recent times, California-based bike manufacturer Juiced Bikes has introduced a new, impressive-looking electric moped model with incredible specifications.
The new electric moped unveiled by Juiced Bikes is called 'Juiced Scorpion.' The production of the electric moped underscores a collaborative effort involving Juiced Bikes, Onyx electric mopeds and Bird's new Cruiser electric moped.
In unveiling the Juiced Scorpion electric moped which is essentially a mini-motorbike, Juiced Bikes said that the moped is outfitted with a 52V battery pack offering 1 kWh of energy, and a 750 W continuous rated rear hub motor.
The driving range of the Juiced Scorpion electric moped is 75 miles (121 km), and its top speed is 28 mph (45 km/h).
Some of the other noteworthy features of the electric moped include an elongated moped-style seat, big street-optimized tires for a smooth ride, front as well as rear suspension, hydraulic disc brakes, and a large LED headlight. The moped also comes with a 7 speed rear cassette, in order to enable the riders to pedal the moped if required.
In its description of the Juiced Scorpion electric moped, Juiced Bikes said: "Gone are the days of underpowered pedaling. Welcome to the future, where your new E-bike gives you superhuman power and speed."