JSW Steel reports highest-ever 4Q output; shares up by 10.4%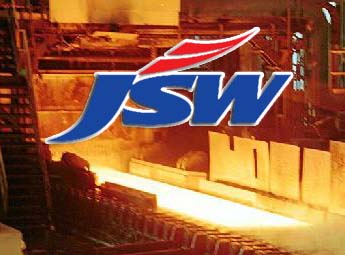 Reporting its highest-ever fourth-quarter crude steel output figures of 11.06 lakh tonnes, steel manufacturer JSW Steel Ltd has shown an 11 percent growth as compared to the same quarter last year figures.
For the month of March 2009 alone, JSW Steel - the third largest producer of alloy in India - posted crude steel production of 4.56 lakh tones; which marked a 28 percent growth from the year-before figures, and a 39 percent on a chronological basis.
In a press release, JSW Steel said that for the fiscal year 2008-09 on the whole, the company managed to produce
38.64 lakh tonnes of crude steel - indicating a 7 percent growth from the earlier fiscal year figures. The achievement becomes markedly significant considering the fact that the commendable growth have come amid the temporary cuts in November and December in consequence of the global crisis.
With the company reporting a record output - which also included trial production from its newly-commissioned Karnataka blast furnace - its shares on the NSE gained momentum, thereby rising 10.4 percent to Rs. 337.55!