Jindal Steel Intraday Buy Call
Submitted by Sukant Sharma on Tue, 02/16/2010 - 13:46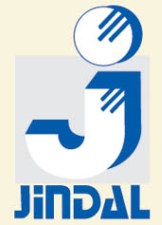 Stock market analysts have maintained 'buy' rating on Jindal Steel &
Power Ltd with an intraday target between Rs 644-650.
According to them, interested traders can purchase the stock above Rs
637 with a strict stop loss of Rs 629.
Shares of the company, on Monday (Feb 15), closed at Rs 634.20 on the
Bombay Stock Exchange (BSE). The share price has seen a 52-week high of
Rs 778 and a low of Rs 161.99 on BSE.
Current EPS & P/E ratio of the stock stood at 16.86 & 45.89
respectively.
Jindal Steel & Power recorded a marginal increase in its standalone
net profit for the three month period ended December 2009.
During the three month period, the company's profit surged 0.14% to Rs
3,256.20 million as against Rs 3,251.70 million during the corresponding
quarter of 2008.
The company's net sales for the same period dropped marginally 0.60% to
Rs 17,694 million as compared to the same period of the last year.
Total income for the period declined 0.23% to Rs 17,863.30 million, when
compared with the prior year period.