Jet Airways on expansion mode, to connect more cities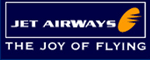 New Delhi, Sep 4: India's largest private airline Jet Airways plans to connect more cities within and outside the country and is acquiring 25 wide-bodied aircraft to fuel its international operations.
It has already established Brussels as its European hub for transcontinental flights. ''We'll soon be starting international flights from Amritsar, Ahmedabad, Kolkata, Chennai and Bangalore,'' said its chairman Naresh Goyal.
''We're also looking at 30 points in Europe to be served by a code-share agreement with Brussels Airlines,'' he said on the eve of inaugural flight from Delhi to Toronto via the Belgian capital.
Mr Goyal said Jet will start flying to New York by October 28. It already flies to Newark. By February 2008, it will operate to San Francisco and Shanghai as well.
To expand its fleet size, Jet has started negotiations with leading financial institutions for arranging over Rs 1,200 crore in backdrop of a rights issue. Mr Goyal holds 80 per cent share in Jet while the remaining stake is with the public. (With Inputs from ANI)