Japan's KDDI reports net profit, but revenue down for year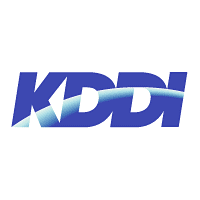 Tokyo - Japan's second-largest phone company, KDDI Corp, on Thursday reported a net profit increase but a revenue drop for the fiscal year that ended March 31. KDDI's net profit increased by 2.3 per cent to 222.74 billion yen (2.27 billion dollars) from a year before, and its operating profit also rose 10.7 per cent to 443.2 billion yen.
But revenue shrank by 2.7 per cent to 3.5 trillion yen, mainly because of a new mobile phone installment plan that slowed handset sales, the company said.
Since the new system set the costs of handsets higher for consumers, it cut down on customers switching handsets frequently.
For the current fiscal year, KDDI expected a 14.5-per-cent increase in net profit to 255 billion yen but a revenue decline of 0.5 per cent to 3.48 trillion yen.
Operating profit was projected to grow 6 per cent to 470 billion yen. (dpa)