Japanese banking groups approves loan of USD 803 million to Tata Motors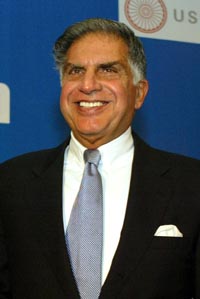 Bank of Tokyo-Mitsubishi UFJ Financial Group and Mizuho Financial Group will lend up to 80 billion yen ($803 million) to India's biggest truck-maker Tata Motors Ltd to help finance its recent purchase of Jaguar and Land Rover units from Ford Motor.
Under the agreement, the Japanese banks will provide about 40 billion yen each to Tata Motors, which is borrowing $3 billion (about Rs 12,000 crore) from a group of banks.
Recently Tata Motors has acquired Jaguar and Land Rover of Ford Motors for US$ 2.3 billion (about Rs 9,200 crore).
However, rest of the financing will be provided by Citigroup Inc., JPMorgan Chase & Co., BNP Paribas SA, ING Groep NV, Standard Chartered Plc and State Bank of India Ltd, sources said.
Mitsubishi UFJ registered 55 billion yen in subprime related losses in the nine months ended December 31, 2007 while Mizuho had posted 345 billion yen in losses on its overseas subprime and credit investments.