Jaipur restaurant sends out social messages with mouth-watering dishes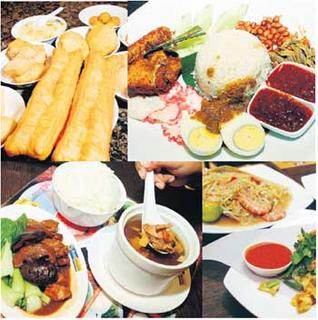 Jaipur, Apr 25: A restaurant in Jaipur has initiated an awareness drive to motivate people to exercise their franchise in the ongoing elections.
The restaurant, ''Virasat'' apart from offering mouth-watering dishes, sends a unique mind-boggling social message with each dish served to its guests.
There is a separate team of cooks in this restaurant which makes special dishes and garnishes the message on the top of a delicacy which says "Cast Your Vote" and "Vote Do".
The restaurant owner, Manish Thambi feels that lunch or dinner is the time when one feels cool and calm and if a message is given during this time then one would take it seriously.
"It''s a message for the citizens of this country and for all those who come to my restaurant. I feel that this is the only time when a whole family sits together. So I thought that during this time, if they would be given the message to cast their votes, then it would prove effective because presently in our village oriented country, during the time of elections the turnover of voters are maximum, whereas for the urban people, the polling day is considered as a holiday," said Manish Thambi.
Meanwhile, customers feel surprised to see a motivating message along with the meal. They also acknowledge their ignorance on the issue, and say that this initiative has encouraged them to use their voting rights with caution.
"This (initiative) is very inspirational because we are so much engrossed in our fast lives that we hardly remember the date of elections. Especially the youngsters, who are always busy with their careers, they are not even aware of whom to cast their vote and whether Congress party deserves a vote or the Bharatiya Janata Party. They might not know about the number of parties actually existing. So I think this message will encourage us to give all this a thought. In my opinion it is a very innovative idea," said Princey, a customer.
Virasat has around 20 to 25 special dishes to offer for this very purpose. (ANI)