Jaguar said to be mulling sports hatchback, XF estate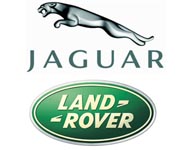 Coventry, England  - Indian-owned carmaker Jaguar is said to be working on a bold new five-door sports hatchback with lightweight aluminium bodywork and a sporting estate version of the XF saloon to coincide with a facelift for the model.
According to Britain's Autocar magazine, the five-seater has not yet been given the go-ahead but top executives of the company owned by Tata are believed to be strongly in favour. The car will take its styling cues from the R-D6 concept hatch shown at the 2003 Frankfurt show.
The new Jaguar may well get a frugal diesel engine but probably will not feature the side-hinging hatch of the concept - a throwback to the fixed head version of the famous E-Type sportscar.
Aluminium construction for the five-seater is designed to cut weight, thus reducing fuel consumption and carbon dioxide emissions. Tata boss Ratan Tata believes it will also underscore the car's upmarket image.
An estate version of the XF is said to be on the cards from around 2012. The emphasis will be on elegance and practicability rather than load-lugging ability and the car is likely to be powered by a new four-cylinder diesel unit currently under construction. (dpa)