Iran warns against military intervention in Syria
Submitted by Pankaj Mathur on Tue, 08/27/2013 - 19:37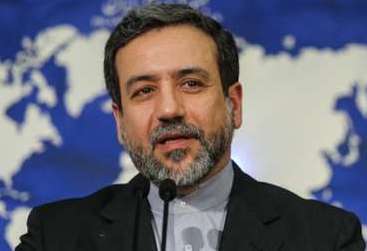 Tehran, Aug 27 : Iranian foreign ministry spokesman Abbas Araqchi Tuesday reiterated that no authorisation by the UN Security Council has been issued for military intervention in Syria.
"Our region is in a very sensitive situation and it needs tranquillity more than ever. Therefore, political solutions are required for the problems," Xinhua quoted Araqchi as saying.
Iran "strongly" warned Monday against any foreign military strike on Syria, following allegations that the Syrian government has used chemical weapons against the citizens.
"For sure, the dangerous repercussions (of military intervention) will go beyond Syria borders and will engulf the whole region," Araqchi said.
Iran has accused the Syrian armed rebels as the perpetrators of the chemical attack. However, the US government has held President Bashar al-Assad's administration responsible for the incident.
Asked about the recent visit of UN under secretary general to Iran, Araqchi said that Jeffrey Feltman's trip was aimed at discussing the latest developments in the Middle East, particularly Syria.
Iran is a main ally of the Syrian government in the region and has backed the Lebanese Shiite Hezbollah group to fight on the side of governmental forces against Syrian rebels.(IANS)