Iran has a piece of advice for Iraq to run a democratic government
Submitted by Rajvir Khanna on Sat, 04/03/2010 - 12:43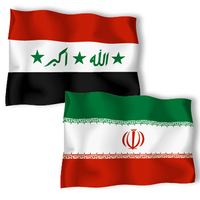 Observers of the region have noted that most of Iraq's politicos traveled to Iran for guidance on running a democratic government, soon after the Iraqi elections in early March.
The New York Times has reported on Friday that three of the four major political alliances trekked to Tehran, but not the U. S. Embassy in Baghdad.
Several candidates said Washington has taken a low-key approach to the post-election period. He hasn't heard anything from U. S. officials, Iyad Allawi, whose Iraqiya coalition won the most seats and who turned aside Iranian support in seeking a majority in Parliament, said.
Allawi told the Times, "I think they don't want to be associated with any visit, so they wouldn't be seen as siding with one against the other."
Iraqiya candidate Rend al-Rahim said, "Iraqiya is the only one who doesn't flock to Iran. They think Iran is an arbiter and broker in Iraqi politics and that they need Iran to put their house in order."
Iran could still exert influence in Iraq but to a lesser degree, Brett McGurk, who worked in Iraq for the National Security Council for presidents George W. Bush and Barack Obama, told the Times.
McGurk said, "Iraq, ironically, is the one place in the Middle East where people are pushing back against the Iranians and succeeding. Maliki broke away at great personal courage and under tremendous pressure from Tehran."
McGurk further said that Iran will try to bring Maliki back in the fold but "at best it's a Humpty Dumpty alliance, fragile and fractious as ever." (With Inputs from Agencies)
Technology Sector