Inflation rises to over nine-month high at 5.11 per cent
Submitted by Sahil Nagpal on Fri, 03/14/2008 - 21:21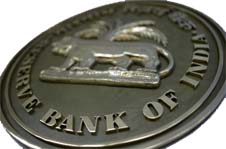 New Delhi, Mar 14: Inflation rose to over nine-month high at 5.11 per cent for the week ended March 1, due to rise in prices of some manufactured items and aviation turbine fuel, dashing all hopes of interest rate cuts by the RBI to boost the sagging industrial production.
The wholesale price index-based inflation rate stood at 5.02 per cent in the previous week and 6.51 per cent in the correspondingly week a year earlier.
This is the second week in a row that the inflation rate crossed the five per cent mark, the target set by the reserve bank for this fiscal.
Analysts said RBI is not likely to slash interest rates to provide a fillip to industrial growth, which plunged to a 10-month low of 5.3 per in January as inflation remains the prime concern of the central bank.
During the week under review, aviation turbine fuel rose by 6 percent and some manufactured items like tobacco products, textiles and metals turned expensive. (ANI)
Technology Sector