India's Satyam drops asset acquisition plan after investors protest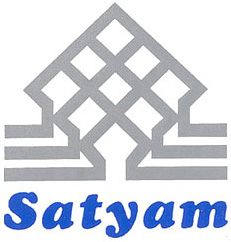 New Delhi - Indian information technology major Satyam Computer Services dropped plans to buy assets of its promoter companies after investors gave a thumbs down, a company statement said Wednesday.
Satyam's plans to acquire majority stake in Maytas Properties for 1.3 billion dollars and Maytas Infra for 300 million dollars affected investor confidence and also led to questions on corporate governance, analysts said.
Both companies are partly owned by the founder and chairman of Satyam, Ramalingam Raju, and his brother Rama Raju. Maytas is Satyam spelled backwards.
Disclosure of the Maytas equity acquisition plan led Tuesday to an about 50-per-cent fall in the value of Satyam's American depository receipts listed on the New York Stock Exchange.
Investors were not consulted on Satyam's acquisition plan.
Despite Satyam's statement shortly before markets opened in Mumbai Wednesday, the value of its Indian shares dropped by almost 30 per cent.
"We have been surprised by the market reaction to this decision even though we are quite positive about the merits of the acquisition. However, in deference to the views expressed by many investors, we have decided to call off these acquisitions," Satyam chairman Ramalinga Raju said in the statement.
Analysts said investors were not convinced by the management's explanation that the acquisition would help Satyam tap into growing opportunities in the infrastructure and real estate sector, both of which have been affected by the current economic slowdown.
Maytas Properties, an unlisted company, is building a special economic zone in the southern Indian city Hyderabad while Maytas Infra recently bagged a major metro rail project in Hyderabad.
Investors feel the acquisition plan implied an attempt to divert Satyam's huge cash reserves to help execute the Maytas projects, Mumbai-based analyst Satish Agarwal said.
Satyam, India's fourth largest software services company, had cash reserves of about 53 billion rupees (about 1.11 billion dollars) at the end of September, IANS news agency reported. (dpa)