India's food inflation rises, another rate hike in offing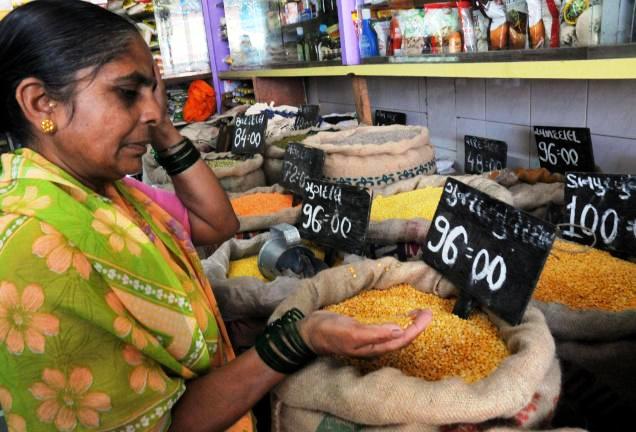 New Delhi, June 9 : India's food inflation for the week ended May 28 rose sharply by almost a percentage to 9.01 percent as prices of essential items like fruits, meat, milk and onions increased, official data showed Thursday.
Food inflation had dipped to 8.06 percent the week before. The persistently high inflation is expected to result in another rate hike from the Reserve Bank of India (RBI) when it conducts a mid-quarterly review of the monetary policy June 16.
Inflation has continued to reign high despite the RBI hiking key interest rates nine times in the past 14 months.
As per data released by the commerce and industry ministry, the annual food inflation rose to the highest level in at least six weeks.
The primary articles index too rose for the week under review to 11.52 percent, while those for fuels and power rose 12.46 percent.
The World Bank, in a recent report, cautioned that India's economy could grow at a slower rate in the current fiscal as elevated inflationary pressures could cut into disposable incomes and household spending, thus resulting in a moderation in domestic demand.
The following are the yearly rise and fall in prices of some main commodities that form the sub-index for food articles:
Onions: 14.02 percent
Vegetables: (-) 0.2 percent
Fruits: 30.78 percent
Potatoes: (-) 2.87 percent
Milk: 8.49 percent
Eggs, meat, fish: 6.99 percent
Cereals: 5.77 percent
Rice: 2.69 percent
Wheat: 0.9 percent
Pulses: (-) 9.49 percent(IANS)