Indian Stock Market Recovery May Continue if Global Cues Remain Positive: Epic Research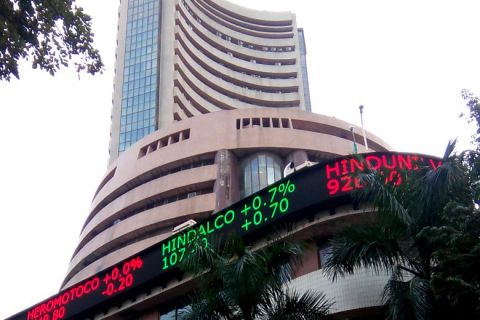 Indian stock market closed positive on Friday and after weeks of declines, investors have received relief as markets have received support from lower levels. Major gains were noticed in majority of mid-cap and small-cap counters during the week. Stock market review by Mr. Mustafa Nadeem, CEO, Epic Research follows....
After 4 weeks Nifty is able to close just a tad below its important resistance placed at 11100 along with its 50 SMA at 11114. The index which is still oscillating between its 100 and 50 weeks SMA saw some improved breadth as the global trade war concerns were fading away along with positive momentum in global markets.
The global sentiments have improved a lot in the last few days with global equity markets showing positive momentum. The S&P Index is now trading near its all-time high sustaining the 3K mark while the DJIA is on its way for the third consecutive week along with FTSE.
This is good as investors and traders are expecting the month to be crucial since everyone is now on one side of the fence; expecting a deal between the US and China. The data added further to this momentum with much better than expected data such as Core CPI and Low unemployment claims. China's CPI y/y was also up at 2.8%. The news of China purchasing the US soybeans ahead of talks and the US deferring some Tariffs for two weeks was welcomed with open arms. The US Volatility index plunged almost 7% in the last 1 week and almost 37% in the last one month paving way for equities.
Back here on the domestic front, we have seen some negative news affecting such as Auto Industry majors shutting down their plant and with that news of government may not be looking to relax GST for the Auto Industry kept sentiments muted. But on the contrary, we have seen some improved breadth in sectors such as Auto, Realestate, Banking PSUs and Pvt banks, Midcap and Small cap, Media and Metals. Most of them are now up almost 3-6% in the last week indicating that there is buying that is reflecting in prices. The Industrial production Y/Y was up at 4.3% vs 1.2% while the Manufacturing production Y/y was up 4.2% vs 0.2%. This was one of the most important factors that were taken positively by the market. Inflation came at 3.21%, in RBI's comfort zone.
Going ahead, we have important numbers such as WPI inflation, food, and fuel but We see Trade War, Global markets taking the spotlight. The market is poised to follow the path of how global markets respond and move. The USDINR has also improved last week gaining almost one and a half rupees. So it is a confluence of positive sentiment that kept market in bullish node sustaining the lower levels.
Technically, the market is on the verge of breakout above 11100 and if that is taken out we may see some short-covering in Stocks and Index that can further make the up move furious. Nifty has 50 SMA at 11114 on weekly charts and closing above the same would be confirmation. RSI is also showing strength at 52, above 50 which it was failing to so since July second week.