India taking steps to give greater confidence to investors: Chidambaram
Submitted by Ashok Rawat on Thu, 11/21/2013 - 22:08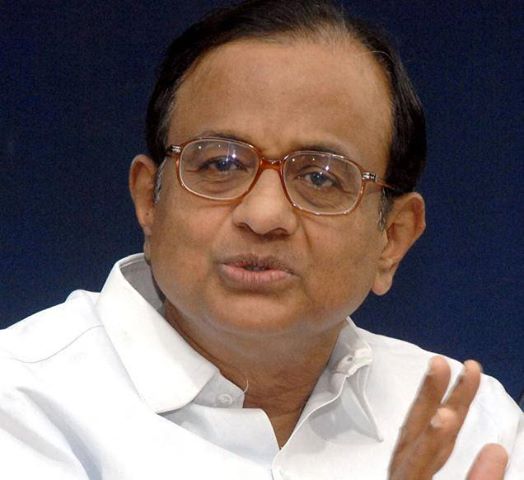 Singapore, Nov 21 : Finance Minister P. Chidambaram Thursday made a strong pitch for investments from the diaspora saying the government was taking steps to stabilise the economy and give greater confidence to investors.
Addressing the second South Asian diaspora convention here, Chidambaram said the government is mindful that investment will determine economic growth and has taken a number of steps to boost confidence of domestic as well as foreign investors.
"We have taken a number of measures to stabilise the economy and give greater confidence to the investors," the finance minister said.
"Last year, after I returned to the Ministry of Finance, I announced a new fiscal consolidation path under which the fiscal deficit would be contained at 5.3 percent in 2012-13 and reduced every year until it reached 3 percent in 2016-17," Chidambaram said adding that the target was surpassed as the fiscal deficit was contained at 4.9 percent.
Chidambaram said for the current financial year he had "drawn a red line" at the original target of 4.8 percent and made it clear that the red line would not be breached under any circumstances.
On the Current Account Deficit, he said it would be contained at $60 billion in the current fiscal from over $88 billion recorded in 2012-13.
"The key to sustain a high growth rate is investment. Other factors are also important. The fiscal deficit must be contained below the widely-accepted norm of 3 percent of GDP," he said.
Chidambaram pointed out that investment opportunities were available in India in virtually every sector of the economy.
"I believe that there is no country in the world that requires so much investment as India does in virtually every sector of the economy," he said.
He said in infrastructure alone, the government has envisaged an investment of $1 trillion during 2012-2017 period. Half of it is expected to come from the private sector.
"India can offer to the investor a variety of investment opportunities. There are Government securities and corporate bonds. There are mutual funds and Infrastructure Development Funds," he said.
"We can offer equity in our public sector enterprises that are under the disinvestment programme. There is a clutch of projects in the oil and gas sector that will welcome strategic investors," he added.
Chidambaram said India would soon offer a public sector Exchange Traded Fund that will allow diaspora to buy units backed by underlying equity shares.
The finance minister said Indian diaspora estimated at over 20 million, or nearly 2 percent of India's population have estimated wealth of $1 trillion, which is nearly 50 percent of the country's GDP.
"Of the $1 trillion, one-half is estimated to be financial assets. The income of the Indian diaspora is estimated at $400 billion a year," he said. (IANS)
Technology Sector