India's education sector to be worth $30 billion, says Assocham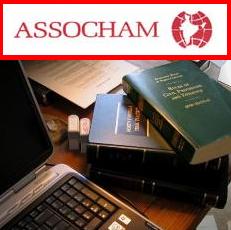 Industry body, The Associated Chambers of Commerce and Industry of India (ASSOCHAM) has said in its recent findings that the education sector in India is going to be worth $50 billion.
This is going to happen for two reasons, said the report. One is going to be that 55 per cent of the middle class in India has started saving for higher education. The second is that the government has decided to increase its spending in the sector and make it 5 per cent of Indian GDP. The increased spending is for the next 5 years and would be done on all the levels of education.
The current estimates show that the Indian education market size is close to $25 billion and the higher education segment is worth $15 billion.
The primary, secondary and the college level education is around $10 billion.
During the release of projections, D S Rawat, Secretary General said that unlike few years ago when only 9 per cent of the middle class used to spend on higher education, the things have changed considerably now and more and more people are coming and spending.
Moreover, income of middle class has shot up by 20-25 per cent.