India hands over Electronic Voting Machines to Nepal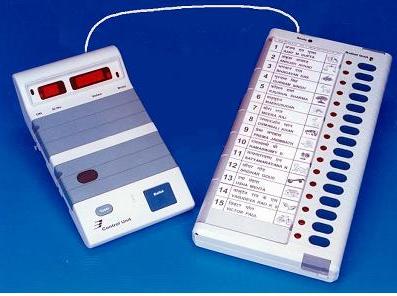 Kathmandu, Apr 3 : Indian Ambassador to Nepal Rakesh Sood handed over Electronic Voting Machines (EVMs) to secretary of the Election Commission (EC) in Nepal.
"The supply of EVMs to Nepal reflected India''s continued commitment to support institutionalisation of multi-party democracy in Nepal," said Sood.
Chief Election Commissioner Bhoj Raj Pokhrel was also present on the occasion, which was held on Thursday.
In a statement, the Indian Embassy said India would give 470 new EVMs, 1212 battery packs and 400 ballot units.
The assistance was part of India''s overall support to the peace process and was based on requests from the Nepal Government, putting India''s assistance to the peace process to around Rs 2.7 billion, the statement added.
The Constituent Assembly (CA) by-elections are slated for April 10.
Earlier, India delivered 200 EVMs and 600 additional ballot units worth nine million rupees for last year''s CA elections in April.
As a pilot project, Kathmandu 1 Constituency had introduced electronic voting in Nepal in the CA polls, Kantipur reports. (ANI)