Income tax raid find IAS officer with 220 bank accounts, millions of rupees
Submitted by Shalini Kakkad on Sun, 02/07/2010 - 07:44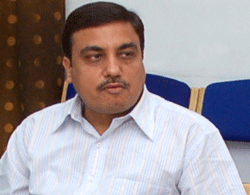 A raid by the income tax department at the residence of IAS Officer BL Agrawal of Chhattisgarh has found that the officer has 220 bank accounts and assets worth millions of rupees.
He had opened these accounts in many fake names as well as in the names of his domestic helps. Apart from his residence, raids were also conducted on the business establishments of his relatives on Thursday.
A raid on the charted accountant of the IAS officer found that he possessed assets worth much more than his known income. The documents taken are now being scrutinized and it could link the officer to the hawala transactions, indicated a source.
The government in the state will initiate actions against the Agriculture Secretary B. L. Agrawal once it receives all the information from Income tax department.
The department tried to contact B. L. Agrawal but a man who answered his mobile said he was 'busy in a meeting'.
The Income tax department has raided the houses of some IAS officers and businessmen in the state and neighboring Madhya Pradesh in the last two days in order to find the corrupt officials and tax evaders.
In Madhya Pradesh the residence of IAS couple Arvind Joshi and Tinu Joshi was raided on Thursday where the Income Tax department found Rs. 3 crore of unaccounted cash. The bank notes stuffed in suitcases were found from the residence of the couple in Bhopal. Arvind Joshi is principal secretary of the jail and parliamentary affairs department and his wife Tinu Joshi is the women and child development department principal secretary.