ICICI to Employ over 20,000 Annually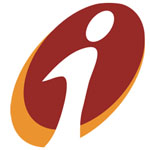 ICICI Bank, the country's second-biggest banking group, plans to hire 20,000-30,000 staff in the current fiscal.
The bank would employ between 75,000 and 1,00,000 direct employees in the coming years. If indirect staffs that comprise insurance agents are added, the bank's total employee force would be about half-a-million in some years.
KV Kamath, Managing Director and CEO, ICICI Bank said the banking group its realty needs accordingly.
While addressing the media persons, he said, "All these direct and indirect employees will need a place to come to. We are in the process of securing space keeping in mind these requirements."
The bank has already adopted space for regional processing centers in Ahmedabad in the west, Hyderabad (South) and Bhubaneshwar (East). The bank is in the course of finalizing a site for its northern center.
The majority of the jobs in the regional hubs would be back office like call centre, process hubs and technology centres. "I expect that we should be recruiting over 20,000 people every year for the next few years. We have to see where China has gone and prepare for such a scale," said Mr Kamath.
ICICI has tied up with education institutions like NIIT and the Manipal Group to meet the huge manpower requirements. "We hope to create a talent pool. If you increase the pool, everybody will recruit from it and we won't have to recruit from each other," said Mr Kamath.