Hyundai is ahead of schedule for roll out of electric flying cars: Jose Munoz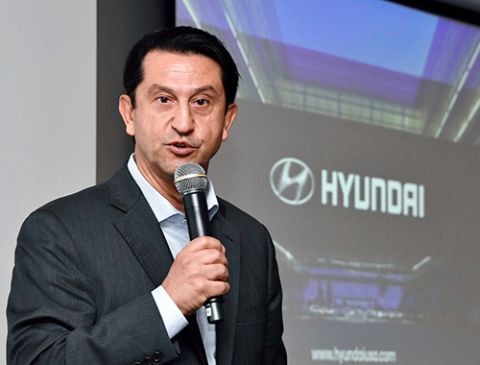 Hyundai Motor Company is ahead of schedule for the roll out of urban air mobility electric vehicles, called electric flying cars/taxis, the South Korean automobile manufacturer's global chief operating officer Jose Munoz revealed in an interview. The South Korean automobile manufacturer is developing flying cars/taxis powered by electric batteries that can transport 5-6 people at a time from highly congested urban centers to airports. In flying cars, which will come in various shapes and sizes, electric motors will replace jet engines. In some cases, rotors will replace propellers.
In 2019, Hyundai's Washington-based flying car unit vowed to invest around $1.5 billion in urban air mobility by year 2025. But in May this year, it announced plans to invest $7.4 billion to upgrade its plants and accelerate the development of smart mobility solutions, including flying electric cars.
In a recent interview at the Reuters Events Car of the Future Conference, Munoz said that Hyundai has sped up its efforts to develop flying cars. He stressed that the company will not only sell flying cars but also offer services around those vehicles. For the rollout of flying cars, the company is ahead of the timetable that it had previously laid out.
According to the company's previous schedule, the urban air cars or taxis should be in operation at major airports in the United States by 2028. But, Munoz claimed that it could possibly happen as soon as 2025. Thus, the company is apparently ahead of its previous timetable by around three years.
Speaking on the topic, Munoz added, "We see this market as a significant growth opportunity. When it comes to future technology, it's never too soon. The pioneers are the winners."
Hyundai is not the only manufacturer that is trying to develop flying taxis as its competitors like Toyota, Daimler, Geely and General Motors are also working on similar projects.
According to a recent report by Morgan Stanley, the total estimated addressable market for urban air mobility or flying cars could hit $1 trillion by the end of next decade and $9 trillion by 2050. However, the futuristic technology will continue to face hurdles, including regulation and certification-related snags, in the near-term. But, automobile executives remain very confident in the future of the technology as flying cars will help ease traffic congestion by moving commuters via air at lower costs without polluting the environment.