Hungary's OTP bank not to pay dividend on 2007 earnings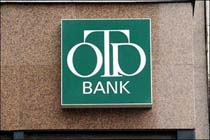 Budapest - Hungary's largest bank OTP on Monday said it would not pay out a dividend on 2007 profits and warned that 2008 would be a tough year.
The bank had targeted a dividend payout of around 30 per cent on its 2007 after-tax profit of 208 billion forints (1.28 billion dollars), but gave no reason for deciding not to pay out.
However, it did say that it expected to face challenges throughout 2008 in many of the countries where it operates - particularly in Hungary where economic reforms have jacked up inflation and slashed economic growth.
Nonetheless, the bank said that the business plan it will present to shareholders at an upcoming annual general meeting will target net profit growth of 10 per cent this year.
The bank paid a dividend of 22 per cent of its after-tax profit, 40.3 billion forints, in 2006 and 44 per cent in 2005. (dpa)