How to Choose a Car Insurance with the Best Coverage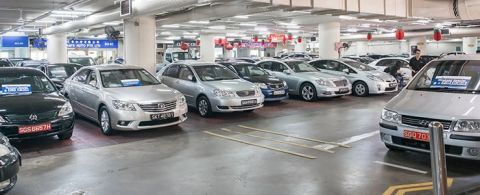 Car insurance has become an essential aspect, especially when purchasing a new car. This is because it is vital to keep the vehicle protected against certain damages. Not everyone is financially sound to incur the expenses of repairing the deteriorations of the car. Aside from that, inevitable circumstances such as fire, accidents, thefts, and natural calamities are also covered by an insurance policy. However, before selecting one for yourself, go through the car insurance types in India to make a fruitful choice.
Click here to read - 7 Questions to Ask Before Buying Medical Insurance
Different Types of Car Insurance
There is no denying that every buyer has diverse requirements and preferences when it comes to insuring the car. Some would like to have wide-ranging benefits, whereas some would go for the one with a lower premium. Each car insurance policy offers a different set of coverage and benefits. Aside from the car's market value, the facilities of car insurance also determine the premium amount. Below mentioned are the most common car insurance types in India:
Third-Party Car Insurance
The third-party car insurance covers the damages or injuries caused to any vehicle, property, or person of a third party. Apart from that, it ensures the death of an individual belonging to a third party as well. Besides, it also includes coverage for personal accidents.
Moreover, this insurance policy safeguards your vehicle against traffic fines and penalties. To put it simply, if one wants to drive a car legally in India, then third party car insurance is mandatory.
Comprehensive Car Insurance
Comprehensive car insurance is a versatile policy as it offers a wide range of coverage and facilities. To put it simply, it covers third-party liabilities along with the damages to your own vehicle too. You will get compensation for losses or deteriorations to your car in case of an accident, theft, climatic adversities, and fire. In addition to these, it also includes the facility of IDV customization and superior protection with personalized add-ons.
More to say, it facilitates pick-up and drop at your doorstep. Yet the other add-ons of comprehensive car insurance cover zero depreciation, engine protection, and passenger too. Other than these, cover for car consumables, RTI, and RSA are also included in the comprehensive insurance.
Click here to read - Why Buying a Comprehensive Health Insurance is Essential?
Diverse Types of Insurance Coverage
● Uninsured Motorist Protection
It is helpful if another vehicle hits you and an at-fault vehicle is not having insurance to compensate for your damages. Generally, the damages are reimbursed by the auto insurance policy of the at-fault driver. Yet if the at-fault drive does not have any such insurance, then you will have to bear the expenses. In such a condition, uninsured motorist protection keeps you secure against such expenditures.
● Collision Coverage
Under this insurance policy, your vehicle will be insured only against accidents that involve repair costs. It does not cover the car in case of unforeseen collisions or any other extremities.
● Personal Injury Coverage
This insurance secures the owner-drive along with the passengers too in case of an inevitable accident. Furthermore, it covers the hospitalization expenses and the medical bills, irrespective of whose mistake it was.
Click here to read - Does Buying Whole Life Insurance Make Sense?
Selecting a Car Insurance with the Best Coverage
Understand Your Requirements
The first step is to figure out why you need car insurance. Thus it will help you in prioritizing the coverage and add-ons that you want in your insurance policy.
Compare the Different Insurance Policies
There is an array of insurance policies in the segment offering a variety of attractive features. Due to this, it has become challenging for the buyer to select the best one. To resolve this issue, one must compare the diverse car insurance types in India based on coverage and affordability.
Cashless Claim Settlement
Some insurance companies provide instant and cashless claims upon any mishap with your vehicle. So it becomes more accessible and convenient for the user to avail claim without waiting for the reimbursement.
Special Add-Ons
If you have opted for a comprehensive car insurance plan, you are eligible to avail the benefits of add-ons. Go through the policy carefully and select which add-ons you want to incorporate to seek a maximum claim.
Claim Settlement Ratio
Do not forget to assess the claim settlement ratio of the insurance company. It will assist you in knowing how many claims the insurer has settled successfully. Go for the ones that have a higher claim settlement ratio.
Conclusion
While selecting a car insurance plan that fits your requirements, it is crucial to know the amount of coverage it provides. For that, one must evaluate the claim process, premium amount, and market value of your vehicle. Most importantly, ensure that your car gets superior coverage against the misfortunes so that you can remain financially stress-free.