Does Buying Whole Life Insurance Make Sense?
Life insurance is a well-known product that offers financial protection to the insured person's family. You can ensure that your loved ones stay protected against unforeseeable circumstances with the best life insurance plan. However, it is important to understand there is no single best term plan that can fulfill each person's demands perfectly.
When it comes to a financial decision as significant as buying life insurance, there may be several questions in one's mind. There are important aspects to consider, such as the policy features and benefits, premium rates, and policy period. Finding the best plan that fits your requirements can be easier if you carefully understand your financial profile.
The availability of multiple insurance products today can make it challenging to find the best term plan. You may have heard that whole life insurance can be ideal for taking care of your financial needs. But it is best to be well informed and assess the pros and cons before purchasing such a plan.
How Does a Whole Life Insurance Policy Work?
Whole life insurance refers to a policy whose coverage extends until your entire life, i.e., 100 years of age. This can be the best plan for you if you wish to remain financially secure without worrying in the future. The whole life insurance stays active as long as the policyholder pays their premiums on time.
Whole life insurance also has a savings component attached to it. You can explore investment options to build cash value over time with this policy. Notably, the premium charges will also be higher when compared to the best term plan in India.
You should also know that the best term plan for your family does not necessarily have to mean a whole life insurance plan. When you have a policy that extends for such a long period, you also need to pay premiums accordingly.
While the security of the whole life cover is comforting, it is wise to be realistic when selecting the best term plan in India. Therefore, understanding your financial obligations and requirements for the future can lead you in the right direction
How Does Policy Period Impact The Premium?
When you are looking for the best term plan in India that suits your profile, the premium rate is one of the deciding factors. As the policyholder, you are required to pay a specific amount at regular intervals to keep the insurance plan in force. In exchange for that, the insurer provides a payout at the time of claim settlement.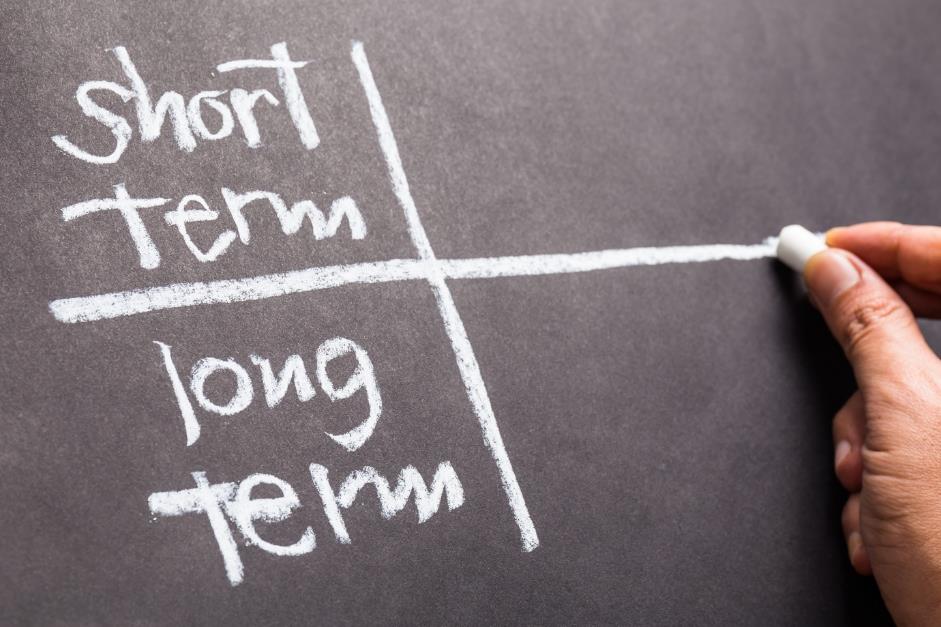 Here are some of the critical things you should know:
• The premium depends on various personal factors such as the policyholder's age, policy tenure, lifestyle habits, health condition,etc.For instance, if someone is opting for a whole life insurance plan later in life, the premium costs may be heavier on the pocket.
• Comparing it with the best term plan available might help you better understand the financial implications of it.
• A standard term insurance policy that provides coverage till the age of 65-70 years can be favorable for individuals who require only the coverage benefit. The best term plan for your family can be secured at lower rates as well.
• With a whole life plan, the returns are guaranteed but modest. It might be in your best interest to assess the return potential in comparison to similar other investment options.
• It can take a significant amount of time for cash value to be accumulated with investments made under a whole life plan.
Furthermore, you can avail of certain tax benefits on a whole life insurance plan, as with all insurance products. In a nutshell, choosing between the best term plan or a whole life insurance policy is up to your financial needs.
Purpose of Buying Insurance Policy
Insurance purchases can get complicated unless you are clear about the financial purpose. Knowing what is life insurance value at a particular stage of life helps in simplifying the decision. Since life insurance is a long-term financial tool, it makes sense to calculate its cost against other obligations in life.
As you go through different phases of life, the responsibilities will also grow considerably. Therefore, if you seek life cover as a young individual, it may be more favorable to opt for the best term plan available. It can be used as a pure insurance instrument that takes care of your family's needs in a time of crisis.
With any financial decision, it is crucial to consider the limitations of your income source. As the cost of living will likely increase substantially in the coming years,your investment portfolio should include products that will generate assured results. Hence, make sure that your money is invested in the right way at the right time.
Images Source: Shutterstock