Hong Kong shares end two-day slump with 2.8 per cent rise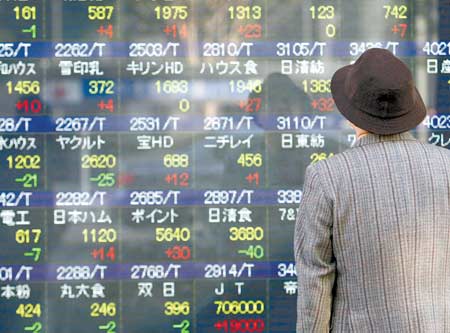 Hong Kong - Hong Kong shares rose nearly 2.8 per cent Wednesday to end a two-day slump and edge back up to within a whisker of the 15,000-points threshold. The blue-chip Hang Seng Index gained 401.84 points, or 2.76 per cent, to close the day at 14,956.95. Turnover was a sluggish 50.6 billion Hong Kong dollars (6.52 billion US dollars).
Consumer goods exporter Li and Fung was the biggest winner, rising more than 7 per cent on improved consumer sentiment in the US where many of its goods are sent.
Chinese banks also rose sharply on speculation about the easing of reserve regulations by Beijing, which helped lift the index after two days of falls triggered by global swine flu concerns.(dpa)