Hong Kong pop star gets suspended jail term for heroin possession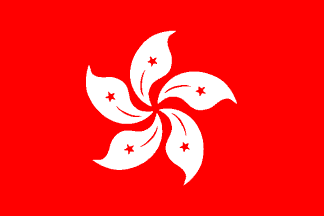 Hong Kong - A Hong Kong pop star was Friday given a two-year suspended jail term by a court in Japan after being caught with heroin in her Tokyo hotel room.
Jill Vidal, 26, also known as Wei Si, who has been in custody since her arrest in February, pleaded guilty to possessing heroin, Hong Kong's government-run radio station RTHK reported.
She was given a two-year jail term, suspended for three years, meaning she was free to return to her native Hong Kong with her father who flew to Tokyo for the hearing.
Vidal was arrested with fellow Hong Kong pop star Kelvin Kwan, who was later released without being charged, on suspicion of possessing cannabis. Police later found packets of heroin in her hotel room.
The two pop stars were arrested in a Tokyo shopping centre on February 24 when shopkeepers claimed a foreign man was shoplifting.
A police search allegedly found a small quantity of cannabis in a packet of cigarettes Kwan, 25, was carrying and the two were taken into custody.
Ironically, both stars took part in anti-drug campaigns in Hong Kong aimed at stopping youngsters from getting involved in drug abuse before their arrest in Tokyo.
Kwan, who holds a Canadian passport, told Tokyo police he brought the cannabis with him from Hong Kong for his own personal use. He was released without charge and returned to Hong Kong.
The pair are among a host of young pop stars from Hong Kong whose Canto-pop music is hugely popular with audiences in mainland China, Taiwan and overseas Chinese communities. (dpa)