Holidaymakers drown in Malaysian boat tragedy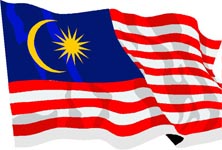 Kuala Lumpur  - Nine people, including six members of a Pakistani family of holidaymakers, drowned when their boat capsized off Malaysia's southern state of Johor, news reports said Wednesday.
The bodies of the victims were recovered early Tuesday, hours after the accident occurred, marine officials said.
"We are still trying to put together the pieces of the puzzle, including what caused the boat to capsize or the boat's destination," Che Hassan, a regional commander of the Malaysian Maritime Enforcement Agency, was quoted as saying by the Star newspaper.
A trading vessel plying the waters off Johor found the accident's lone survivor, 14-year-old Muhamad Aqeel Karkeen Quadir Hussein from Pakistan, as he struggled to stay afloat while holding on to his dead mother's body.
He said the vessel had begun to sink about half an hour after they went out to sea.
"I swam and tried to look for the others but could not find them. I don't remember how long I swam before I found my mother's floating body," Muhamad Aqeel was quoted as saying.
"I hooked my mother's hand onto a chain I had on my neck and kept swimming with her body," he said.
The Pakistani High Commission in Kuala Lumpur identified six of the victims as Muhamad Aqeel's family members, including a young baby.
One of the victims was believed to be the boat's skipper, while the other two have yet to be identified, Che Hassan said.
The family had arrived in Kuala Lumpur earlier this month for a holiday, the report said.
Authorities are unsure if there are more possible victims because they have yet to speak to the survivor. Marine police have called off the search late Tuesday.
Che Hassan said officers would talk to the boy after he recovered from his ordeal, adding that there was a possibility the boat was headed for Indonesia when the accident occurred. (dpa)