Hold Wipro With Target Of Rs 430-432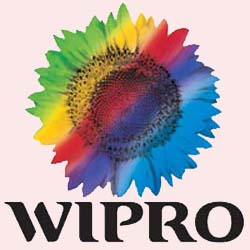 Stock market analyst Prakash Gaba is of the view that investors can hold Wipro Ltd stock with target of Rs 430-432.
Today, the shares of the company opened at Rs 411.60 on the Bombay Stock Exchange (BSE). The share price has seen a 52-week high of Rs 451.80 and a low of Rs 217.80 on BSE.
Current EPS & P/E ratio stood at 18.82 and 21.55 respectively.
The BPO unit of Wipro Technologies, on June 16, announced that it will offer up legal process outsourcing (LPO) to software giant Microsoft's intellectual property (IP) and licensing group all through the world.
Wipro general manger for LPO solutions Saju A. Joseph said, "We have developed IP domain expertise and ability to work on a scale required for Microsoft's vast IP portfolio. We are also jointly developing processes and case management to streamline IP processes."
Wipro and Microsoft continue to mutually build up bettered domain expertness, procedures and case management and work allocation tools to further streamline IP processes.
On June 15, Wipro allotted 89,474 equity shares of Rs 2 each pursuant to the exercise of stock options to eligible staff under RSUP.
Moreover, the company has also allotted 12,352 equity shares to JP Morgan Chase Bank as underlying shares with regard to ADRs to be issued and allocated to the buyers on the exercise of the stock options.