Hold SBI With Stop Loss Of Rs 2420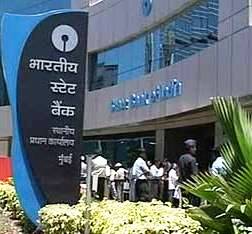 Stock market analyst MB Singh is of the view that investors can buy State Bank of India (SBI) stock with target of Rs 2900.
According to analyst, the interested investors can buy the stock with stop loss of Rs 2420.
Today, the stock of the bank opened at Rs 2595 on the Bombay Stock Exchange (BSE).
The share price has seen a 52-week high of Rs 2616.40 and a low of Rs 1705 on BSE.
Current EPS & P/E ratio stood at 144.37 and 18.31 respectively.
State Bank of India has declared that the bank's board will meet on August 12 to take on record the unaudited financial results of the banking institution for the three month period ended June 30.
In addition, SBI will launch its European HQ in London later 2010.
The announcement was made in Mumbai by George Osborne, the Chancellor, who is in city with a trade delegation from the financial services segment.
Mr. Osborne stated that SBI will be adding to its network of subsisting divisions across United Kingdom