Hearing on Bofors case extended till September 8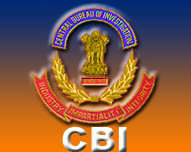 New Delhi, Apr 30 : A Delhi Court on Thursday postponed the hearing of the Bofors pay off case till September 8 after the Central Bureau of Investigation (CBI) sought two months time to decide its future course of action on the lone surviving suspect, Ottavio Quattrocchi.
The CBI on Tuesday had requested Interpol to remove the Italian businessman''s name from its list of most wanted persons.
Filing the status report before the Chief Metropolitan Magistrate Kaveri Baweja, the CBI''s counsel, Additional Solicitor General P. P. Malhotra, informed the court that the Red Corner Notice issued against Quattrocchi was withdrawn in November last year.
Malhotra contended that efforts to extradite Quattrocchi from Argentina have been unsuccessful because of various reasons and it did not seem achievable in the near future too.
However, Malhotra made certain that the CBI is keeping all options open and would need two months to consider them.
"It is stated that during the course of investigation, the Red Corner Notice was recalled. Extradition proceedings have not been completed for various reasons," Baweja said.
The Bofors scandal was a major corruption scandal in India in the 1980s, when the then Prime Minister Rajiv Gandhi and several others were accused of receiving kickbacks from Bofors AB for winning a bid to supply the Indian Army with 155 mm howitzer guns.
The court had on February 10, 1997, sent letters to Malaysia and the UAE seeking the arrest and extradition of Quattrocchi.
The CBI had registered the FIR in the Bofors case on January 22, 1990, three years after Swedish Radio on April 16, 1987, claimed that A B Bofors, the makers of the 155 mm howitzers, had paid kickbacks to top Indian politicians and key defence officials to secure the Rs 1,437 crore gun deal.
The contract between the Indian government and the Swedish Company for the supply of 400 field guns was signed on March, 24, 1986. (ANI)