HDFC Bank reports 30% jump in quarterly net profit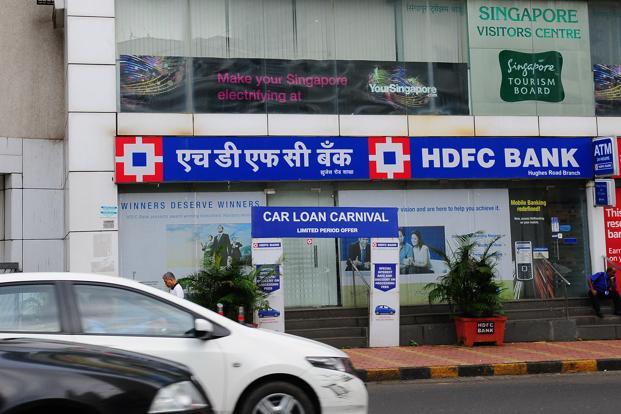 HDFC Bank, India's second-largest private sector lender, on Wednesday reported an impressive year-on-year jump of 30 per cent in net profit for the April-June, thanks to strong loan growth and a sharp rise in other income.
The private sector lender said its net profit jumped from Rs 1,417.39 crore in the April-June quarter of 2012 to Rs 1,843.86 crore in the same quarter of 2013.
Advances jumped 21 per cent year-on-year to Rs 258,589 crore during the three months under review; while retail loans and wholesale loans grew 25.5 per cent and 16.5 per cent, respectively.
The bank's total deposits grew more than the industry average growth rate at nearly 18 per cent to around Rs 303,315 crore.
Other income or non-interest revenue jumped 30 per cent, from Rs 1,649.4 crore to Rs 1,925.6 crore; and fees & commissions grew around 12 per cent to Rs 1,284.5 crore.
As of June 30, the bank's total deposits were at Rs 303,315 crore, while the current and savings account (CASA) ratio was at 44.7 per cent. Gross NPAs (non performing assets) stood at Rs 2,719.03 crore in absolute terms, up from Rs 2,334.64 crore in the corresponding quarter of the previous year.
Despite the announcement of impressive increase in quarterly net profit, HDFC shares slipped 2.36 per cent to close at Rs 662.65 apiece on the Bombay Stock Exchange (BSE) on Wednesday.