HDFC Bank posts 25% jump in Q3 net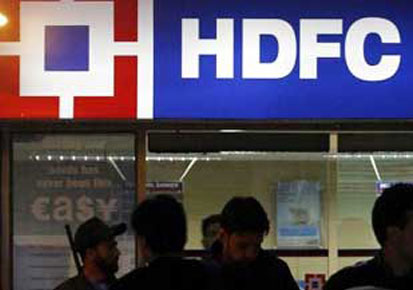 Tight cost control allowed private sector lender HDFC Bank to report an impressive increase of 25.1 per cent in net profit for the October to December quarter of 2013.
The country's second biggest private sector lender on Friday reported a net profit of Rs 2,325.70 crore for the three months ended December 31, 2013, as against Rs 1,859.07 crore in the corresponding three-month period of 2012.  Net profit for the nine months through December 31 jumped 27.2 per cent, from Rs 4836.44 crore to Rs 6,151.9 crore.
Commenting on the bank's third quarter results on Friday, HDFC Bank's deputy MD Paresh Sukthankar said, "The profit growth was clearly boosted by tight cost control.  Our asset quality also improved and that gave us some cushion in terms of lower provisioning."
Total income for the October-December quarter was Rs 12,739 crore, up 17.7 per cent from Rs 10,818 crore in same quarter of the previous year; while net revenues climbed from Rs 5,909.4 crore to Rs 6,783.1 crore.
Net interest income for the December quarter accounted for slightly more than 68 per cent of net revenues and jumped 16.4 per cent from Rs 3,981.60 crore to Rs 4,634.80 crore.  Net interest margin, however, slipped slightly from 4.3 per cent to 4.2 per cent.
The bank's other income at Rs 2,148.3 crore, which accounted for 31.7 per cent of the net revenues for the quarter under review, jumped 11.4 per cent from Rs 1,927.7 crore in the December quarter of 2012.
The bank's overall credit growth was at 22.9 per cent led by 22.1 per cent growth in wholesale loans and 13.6 per cent growth in retail loans; while cost-to-income ratio improved from 47.2 per cent to 42.7 per cent in the three months under review.