HCL Technologies reports 43.3% rise in net profits in December quarter
Submitted by Gaurav Mehra on Tue, 01/17/2012 - 21:06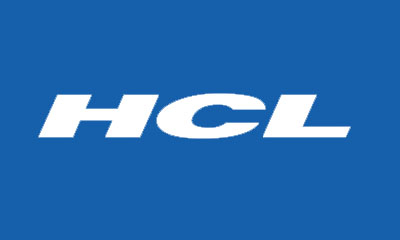 HCL Technologies has reported an increase of 43.3 per cent in consolidated profit after tax to Rs 573 crore in the quarter till December 2012.
Revenues for the firm rose 13 per cent to Rs 5,254 crore in the quarter compared to Rs 4,651.3 crore in the earlier quarter. In Indian It major reported a net profit of Rs 493.97 crores as compared to Rs 285.97 crores for the quarter till December of 2010.
Total income of the firm rose from Rs 1687.59 crores to Rs 2216.53 crores in the quarter. Analysts say that the results are monthly in line with the expectations in the market but the company many not be able to create a cheer on quarterly results.
The board of the company ahs declared a dividend of Rs 2 per equity share of Rs 2 face value. HCL's cash and cash-equivalents were recorded at Rs 601 crore as on December 31, 2011.
"The sequential margin expansion of 150 bps and EBIT and EPS growth of 42.6 per cent and 29 per cent year-on-year respectively in this quarter is a result of our continued investment in business that has resulted in higher returns for our shareholders," HCL Tech CFO Anil Chanana said.
The shares of the company were trading 2.9 per cent higher at Rs 417.95 at the time of reporting.
Technology Sector