Harrah's Philadelphia removes 563 slot machines following PGCB's approval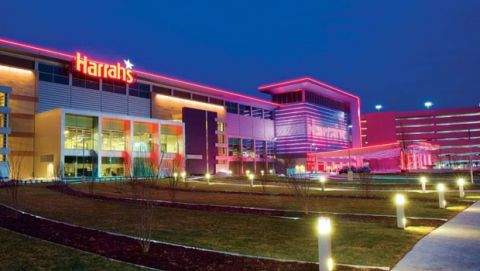 Following the Pennsylvania Gaming Control Board (PGCB's) approval, Harrah's Philadelphia Casino & Racetrack (racino) has removed more than five hundred slot machines from its gaming floor. Owned by Vici Properties and operated by Caesars Entertainment, Harrah's Philadelphia has confirmed that it has removed a total of 563 slot machines, decreasing the number of gaming positions from 2,263 to 1,700. Returning patrons will thus find a rearranged casino floor featuring fewer slot machines at the gaming property.
The operator further explained that the average age of its slot machines removed by the company was 10.3 years, and the oldest and least profitable terminals were removed first.
Of the 563 slot machines removed, 338 were from the gaming property's smoking section, which still houses the majority of slots. According to the operator's statement, the smoking section has nearly 52 per cent of the remaining 1,700 gaming machines.
Caesars Entertainment, the operator of the gaming facility, said the reduction in the number of slot machines will make the gaming floor more spacious and comfortable for gaming enthusiasts. Harrah's Philadelphia added that the change will not lead to revenue loss. It may be noted here that the state collects 54 per cent of the casino's slot win.
Harrah's Philadelphia started operations in January 2007. At that time, it had almost 3,000 slot machines. But over the last decade, gaming expanded through inclusion of table games, satellite casinos, video gaming terminals, and iGaming. Many more gaming properties came into existence, snatching gaming business from Harrah's Philadelphia.
In its application to remove excessive slot machines, Harrah's Philadelphia said that the casino's highest occupancy rate was experienced on 2nd of March, when the gaming space was 62.5 per cent occupied. It means that there were still 850 slot machines available. Thus, it should be allowed to remove excessive gaming machines.
Caesars Entertainment told the gaming regulator that its gross gaming revenue (GGR) has been on the decline since 2008. In 2019, it slipped from $332.8 million to $196.2 million. However, Harrah's Philadelphia remains bullish on its heavy investments despite the every-growing competition and the lengthy GGR slide.
It is not the first time that a gaming property has willingly reduced its slot machines. Back in 2019, New York-based Resorts World Catskills and Tioga Downs reduced the number of their slot machines after obtaining approval from the New York Gaming Commission. Collectively, the two casinos removed 600 slot machines from their gaming floors.