Hard Rock International can partner with GEK Terna for Greece casino project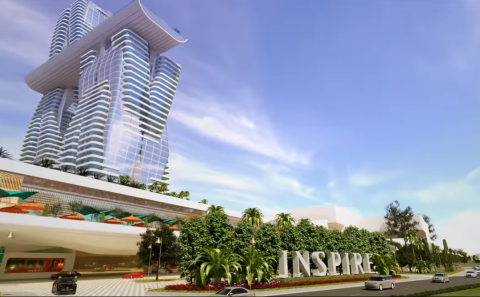 As Greek real estate giant GEK Terna is still without a partner for building an integrated casino resort at the abandoned Hellenikon International Airport; some unconfirmed reports are suggesting that American casino giant Hard Rock International (HRI) could be back in the picture as a partner.
GEK Terna has won the rights to build a massive gaming venue at the deserted Hellenikon International Airport. It had partnered with Mohegan Gaming & Entertainment (MGE) to build and operate the proposed gaming venue, but MGE broke the ties and withdrew from the project. Now, the Greek real estate giant is reportedly in talks with different entities about a partnership.
HRI was also in the race but its proposal was rejected by the Hellenic Gaming Commission (HGC) last year. In January last year, the HGC preferred MGE's bid to that of HRI's proposal worth $1.1 billion. HRI called the HGC's controversial decision "laughable." HRI appealed the decision, but the appeal was turned down in May 2020. MGE, the gaming unit of Connecticut-based Mohegan Tribe, kept advancing with the proposed casino plan for a few months. However, in June some reports surfaced, suggesting that MGE would either reduce its stake in the Greece project or depart completely.
Now, there is speculation that with MGE's departure from the casino project is certain, and GEK Terna's share of the airport casino project has jumped to 100 per cent. However, the real estate giant doesn't want to keep the entire stake, nor does it have required experience operating casino resorts.
As GEK Terna is still looking for a partner and HRI is still interested in the casino report project, it is quite possible that the American casino operator partners with GEK Terna to build and operate the proposed gaming venue. The project is part of the Greek government's efforts to provide a boost to Covid-19 pandemic-hit economy. Proponents of the project claim that the casino project will not only beautify the deserted Hellenikon International Airport site but also benefit the economy by generating thousands of construction and casino jobs. In addition, it will create a new stream of tax revenue for the state exchequer.
Some other companies, including Caesars Entertainment and Genting Malaysia, had also shown interest in the project. But bureaucratic and regulatory delays, along with some other factors, forced those companies to withdraw from the race. Today, "new Caesars" is focusing its resources to expand its business in the United States. Thus, it is also highly unlikely to re-enter the Greece casino project.