Govt. not to take hurried action against private banks in money-laundering case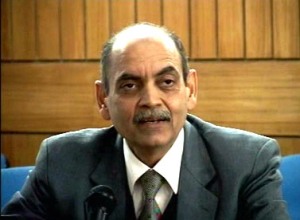 The Reserve bank of India (RBI) has found irregularities at private-sector banks ICICI Bank, HDFC Bank and Axis Bank, but the government will not take any action in a hurry, Banking Secretary Rajiv Takru said.
The central bank launched an investigation into the to three private lenders' practices after a sting operation revealed that the banks are helping customers evade taxes via money-laundering.
The sting operation, carried out by online magazine CobraPost, exposed officials of the banks willing to facilitate deposit of black money into their respective different accounts and products.
Mr. Takru confirmed that the probe found evidences of money-laundering, and that the irregularities would be fixed both in terms of systemic factors and individual cases. He confirmed the irregularities following a meeting with RBI officials in Mumbai.
But, he denied possibility of a quick action against the banks. Speaking on the topic, he said, "One thing we all need to understand is there is absolutely no tearing hurry to run into some kind of hasty decision-making and in the process do something foolish."
Mr. Takru added that the private banks would be given an opportunity to respond to the findings in the money-laundering report.