Government concludes 2G spectrum auction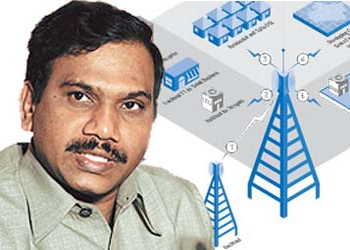 The government of India has concluded the auction for 2G spectrum for the telecom service providers in the country.
Estimates have shown that the government might have received an estimated Rs. 61,000 crore form the sale of spectrum to telecom service providers in the country. The government will immediately recieve about Rs. 15,296 crore, which is about 25 per cent of the total proceeds for the spectrum. The spectrum auction went on for ten days till Thursday for the 900 MHz and 1,800 MHz bands. The auction included 68 rounds of bidding and counterbidding.
The latest round of auctions were held for allowing telecom companies to pick up spectrum before licences expire this year and to auction the spectrum available with government after the cancellation of the 122 spectrum licenses due to corruption scandal. The Supreme Court of India had scrapped the validity of quashed all 122 spectrum licenses that were granted to firms during the former communications minister A Raja's time in office.
The court cancelled all the licenses on the ground they were issued in a "totally arbitrary and unconstitutional" manner. The Telecom Regulatory Authority of India (TRAI) was asked to make recommendations on the matter and the auctions were held in the country.