Government asks companies to pay $339 million in additional fees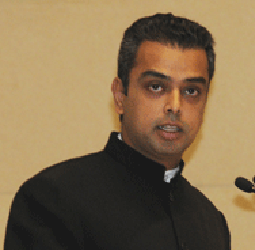 The Indian government has imposed an additional fee of $339 million or 18.42 billion rupees on the leading five telecom service providers in the country after it was found that the companies had underreported their revenues.
Milind Deora, minister of state for communications said that an audit conducted by the government found that the top five telecom firms underreported revenues during two financial years. The companies have disputed the allegations laid by the government. Telecom service providers in India pay a certain part of their revenues to the government as license fees and a government audit was launched in 2009 after it was alleged that the companies were underreporting their revenues.
Deora said that Bharti Airtel Ltd, Vodafone Group Plc's Indian unit, Reliance Communications Ltd, Idea Cellular Ltd and Tata Teleservices Ltd had under stated their revenues during two financial years till March 2008. The government has asked Reliance Communications to pay 6.23 billion rupees, Tata Tele is asked 5.05 billion rupees, Bharti 3.32 billion rupees, Vodafone India 2.47 billion rupees and Idea 1.34 billion rupees.
The minister also noted that the courts have temporarily stopped the implementation of the government order.