Golfers should yell warnings against stray shots, rules court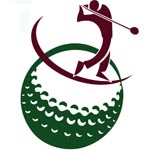 Melbourne, December 28 : Golfers could hit trouble if they failed to warn other players against their stray shots, according to a court in Queensland.
The Court of Appeal dismissed an appeal made by a doctor who had failed to win damages in a Supreme Court from a fellow player after being struck by his stray shot.
Brisbane gastroenterologist Errol Pollard sought damages worth 350,000 dollars "after suffering a partial loss of vision in his right eye when struck by a misjudged shot from partner John Trude," reports the Couriermail.
The court heard that Trude had not shouted the conventional warning of "fore" and instead called "watch out Errol" or "watch it Errol".
Pollard had later knocked on the legal doors alleging Trude had acted with negligence.
However, President Margaret McMurdo explained the appeal was dismissed because Justice Richard Chesterman, had rightly judged that Trude played his part and duty to warn of care with "watch out", which was an adequate warning.
Justice McMurdo had added that had Trude not screamed any caution he could have expected problems. (ANI)