Gold prices touch lowest level in two weeks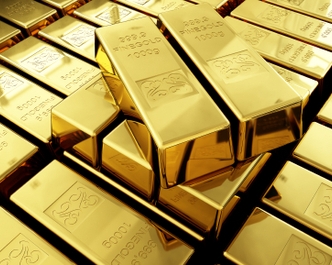 According to the latest estimates, the prices of gold have touched its lowest level in two weeks as investors expect the Federal Reserve to cut stimulus measures.
Global rating agency, Standard & Poor's has boosted outlook for the world's largest economy and many believe that Federal Reserve might look to cut back on some stimulus measures in the country. Data showed that the bullion for immediate delivery recorded a fall of 0.2 per cent to $1,383.97 an ounce this morning in Singapore.
The prices fell to $1,375.95 yesterday, which is its lowest level since May 28 as S&P upgraded the country's AA+ credit rating outlook to stable from negative due to lower global risks. Gold for August delivery fell 0.2 per cent to $1,382.90 on the Comex, the data showed. The bullion prices have fallen by 17 per cent this year as an improving US economy.
Some investors invest in gold as a hedge against inflation and the US central bank believes that the inflation in the country in under control. Experts say this would discourage investors from buying more gold and the bullion's status as a safe bet during crisis has also diminished.