Gold prices fall 5.1% in February
Submitted by Harish Dhawan on Fri, 03/01/2013 - 23:42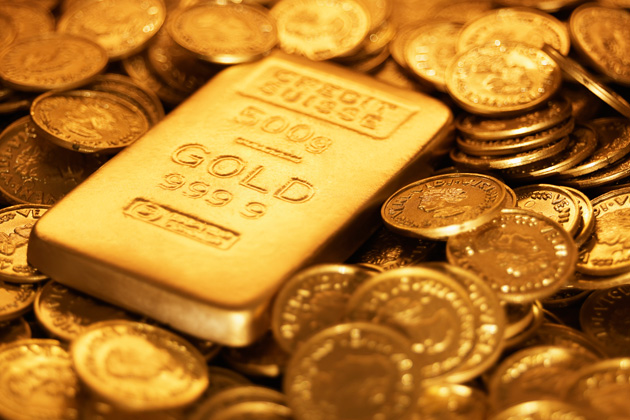 According to the latest data released, the prices of gold fell for the fifth straight month in February as investors reduced holding.
The prices of gold for immediate delivery fell marginally from $1,579.58 an ounce yesterday and were trading at $1,579.41 an ounce. Data showed that the investment holdings in gold fell 4.2 per cent during the month. Gold for delivery in April remained largely stable at $1,578.90 on the Comex in New York. Experts said that the prices fell 5.7 per cent this year as investors cut holdings in the commodity related traded products to its lowest level since September of the previous year.
Analysts say that the gold price cycle has turned as the American economy begins tis recovery. They say that as the global economy recovers, there is need demand for gold among investors as gold is usually a safe investment option to avoid disaster at a time of difficult economic times. Central banks of several countries are looking to boost economic growth through additional stimulus programmes and as the global economy recovers, the investors will have less need to invest in gold.
Meanwhile, a Bloomberg survey has shown mixed sentiment with 15 analysts expecting prices to rise in the next week while 14 analysts were expecting a fall in prices and three expecting the price to remain at the same level.