Gold hits new high, settles the day at Rs 14,900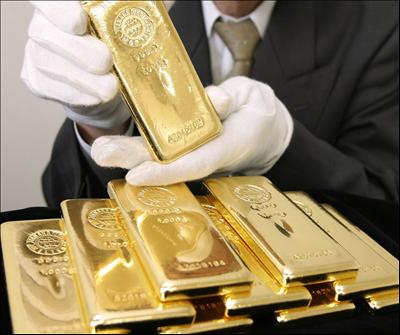 Continuing its journey towards making news heights, gold on Thursday made a new record high of Rs 14,900 per 10 gram on the bullion market on aggressive buying by stockists and jewellery fabricators.
In today's trading session, gold prices spurted by Rs 350 to close at record Rs 14,900 per 10 gram.
In addition, the weakening equity and forex markets left no other option for investors but to buy gold.
However, an overseas expert believes that gold prices in markets, which set trend in domestic markets, mounted in day-to-day trading on fears that US government's rescue plan may not restore the economy.