GM's New Small Car To Hit Indian Roads By 2010
Taking advantage of the emerging markets, General Motors has decided to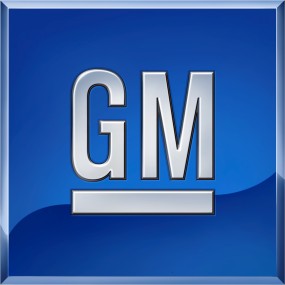 launch another small car in the Indian market by next two years (2010).
The company also said that the new small car will be priced below 'Chevrolet Spark,' its cheapest model in India. The base model of Chevy Spark costs around Rs 3,23,000 but with the company offering a discount of about Rs 43,000, the ex-showroom price comes to Rs 2.80 lakh.
David N Reilly, General Motors Group Vice-President said, "I think there is enough space for entry of yet another car in the small car segment. We are planning to introduce a small car in the next two years, which will first be launched in India."
Mr. Reilly, who is also General Motors' President for Asia Pacific operations, said the projected new small car would help the company to enter new markets. However, the price of the new car has not been disclosed up till now.
GM is all set to make India its lucrative export hub for small cars.
"This (export hub) will happen only after we improve our domestic market share from 3% to 10% by 2010. We are also looking at developing a reliable supply base to increase localisation to 90% from 40% to gain the cost competitive advantage in India. We may not be exporting large numbers, but surely tap markets where demand for vehicles is similar to that in India," Mr. Reillty said.
The auto major also said that its second mini car will not compete with Tata's small car 'Nano'.
"Tata Nano has certainly opened up the discussion among all manufacturers to lower prices of existing low-cost cars. But we do not intend to come out with a car that would directly compete with Nano," he said.
Tata Motors introduced the Nano during January this year and had also announced that the new four-seater would be launched afterwards within the same year from its West Bengal factory.
 
General Motors, which launched the Spark in 2007, sold about 2,800 units of the car on a monthly basis. The company has a manufacturing facility in Gujarat and is setting up another plant near Pune in Maharashtra.
The company also plans to construct an engine plant in India, but Mr. Reilly did not share details.
The company is looking at introducing the low-cost pick-up vans and other mini vehicles.
The auto giant is looking at presenting the low-cost pick-up truck and other small vans in the Indian market.
Presently, GM is in talks with its Chinese partner SAIC GM Wuling Automobile Co Ltd (SGMW) and anticipates finalizing it within a year.
"Till now we have been producing cars, which are low cost and competitive, only to meet the Chinese demand. But now we are seriously looking for introducing these outside China, including India," he added.