GM accelerates electric car investments, announces 2 new battery cell factories in the US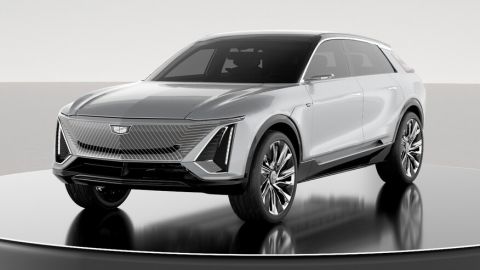 In a bid to accelerate the pace of electrification of its vehicles, General Motor Company (GM) has announced plans build two new battery cell factories in the United States. Advancing its electrification plans, the Detroit-based automobile manufacturer has announced a huge increase in its investments in autonomous and EV technologies over the current five-year period. GM recently revealed that it has set aside $35 billion to invest in its EV and AV project in the five years through 2025. The figure of investment represents a 75 per cent increase from the company's initial commitment announced prior to the onset of the COVID-19 pandemic.
Now, GM Chief Executive Officer Mary Barra has announced that her company has a target of 1 million annual global EV sales by 2025. She also explained how the proceeds from EV sales would be used by the company. According to her, the proceeds from EV sales will be used to fund the company's growth plans, particularly in the EV business.
Apart from passenger electric cars, the company will focus on new electric SUVs and commercial EVs like electric trucks to decrease its carbon footprint and grab a bigger share of the fast expanding electric mobility market. It will take advantage of the creative design opportunities as well as flexibility enabled by the Ultium Platform to achieve those goals.
As batteries play the most crucial role in the success of EVs, GM wants to leave no stone unturned to ensure adequate, uninterrupted supply of batteries for its vehicles. Thus, it has decided to build two new battery cell manufacturing plants in the United States by 2025.
Announcing the plans, Ms. Barra said, "GM is accelerating plans to build two new battery cell manufacturing plants in the United States by mid-decade to complement the Ultium Cells LLC plants under construction in Tennessee and Ohio."
However, the automaker didn't provide further details about these two new battery cell manufacturing plants. The top executive said that details like locations and production capacities of the plants would be announced at a later date.
Ultium is a key part of the Detroit-based automaker's strategy to roll out efficient as well as affordable EVs. In a bid to cut down development costs through larger battery production volumes, it has signed deals with a number of other EV makers. Most recently, it has signed a deal with Pittsburgh-headquartered Wabtec to supply it Ultium electric battery technology for the production of electric freight locomotives.