Girl in coma: Delhi Government, Centre to take action against teacher, school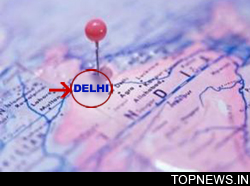 New Delhi, Apr. 17 : The Delhi Government and the Centre have promised strict action against those involved in an incident that led to a eleven-year-old girl battling for her life while in coma.
The girl was brutally punished by her teacher on Thursday. Union Minister for Women and Child Welfare Renuka Chowdhury has promised justice will be done.
An inquiry has been ordered by the Municipal Council of Delhi (MCD) into how Shannoo Khan, a student of Class 2 at ND Primary School in Narela, North Delhi, fell into coma.
An inquiry has been ordered and the principal and teacher placed under suspension.
The incident allegedly occurred when Shannoo failed to recite the English alphabet in class. Angered by this, the teacher allegedly hit Shannoo''s head against the table and made her stand in the sun for over two hours. Unable to stand the heat, Shannoo fainted and was found unconscious by her younger sister, who studies in the same school.
The girl then informed their mother, Rihanna, who rushed Shannoo to Maharshi Valmiki Hospital. Shannoo''s father, Ayub Khan, who works as a waiter in a catering company, was away in Haryana for work.
"Doctors at Maharshi Valmiki hospital told me that Shannoo''s condition was critical and she might not survive," said Khan.
The 11-year-old has been shifted to the pediatric ICU of Lok Nayak Hospital on Thursday afternoon. "
She was brought to our hospital in a critical condition. We have examined the child and her blood pressure is very low due to which she remains in a state of shock. Her pulse is very weak too. She is on a ventilator and we can comment on her condition only tomorrow," said Dr A P Dubey, head of the department, pediatrics, Lok Nayak Hospital.
"The child was admitted in with severe seizure and her condition further deteriorated before she slipped into a coma. She was shifted to LNJP in critical condition," said Dr KK Deuri, medical superintendent of Maharshi Valmiki hospital. MCD officials, however, denied that the girl was punished and said she suffered from frequent seizures.
Chairman of the MCD Education Committee Prithiviraj Sahni said, "The girl has been detained for shortage of attendance. She has been irregular with her classes because of fits. On Wednesday too, she had fits, following which her parents were informed."
Municipal commissioner K S Mehra has asked the director of primary education to conduct an inquiry and submit a report in three days. MCD has already suspended the principal of the school (identified only as Dhanpati) for dereliction of duty and the teacher (identified only as Manju) for alleged corporal punishment.
Police said they had confirmed that the child was punished at school. Atul Katiyar, DCP, (outer), said: "We have confirmed from various sources that the child did face corporal punishment and investigations are on. We will file an FIR only after we receive the medical reports." (ANI)