Germany: Porsche creates 500 new positions in EV production at its HQ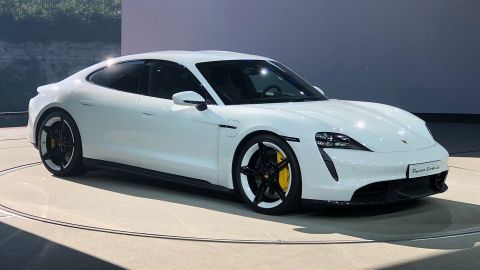 German automaker Volkswagen's sports car brand Porsche has revealed in a recent press information that it has created 500 new positions in electric vehicle (EV) production at its headquarters in Stuttgart-Zuffenhausen, Germany. The job profiles for the new roles, however, not been disclosed.
According to Porsche, the creation of 500 new jobs marks the company's response to the strong demand being witnessed by its first all-electric vehicle --- the Taycan. The vehicle was officially introduced by Porsche in September 2019. Already, more than 20,000 pre-orders -- requiring a EUR 2,500 down payment in Europe -- have been received for the Taycan, as per Volkswagen's latest figures.
When the Taycan production was set up, Porsche had said that the move will result in the creation of 1,500 new jobs. Out of those positions, Porsche had filled 1,000 positions in July 2019. The company has now said in its pres information that it will fill the remaining 500 positions in the coming days.
Meanwhile, the 500 new jobs created recently by Porsche are in addition to the initially announced 1,500 jobs. With the addition of the new jobs, a total of 2,000 new roles have been created by Porsche in EV production at its headquarters.
In announcing the newly-created 500 positions, Porsche has said that the recruitment process for the new positions is expected to be completed by the second quarter of 2020.