German bank to take key stake in Arcandor group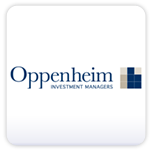 Essen, Germany - Sal. Oppenheim, a German bank, said Monday it would acquire a key stake in German retailing and travel group Arcandor, which has struggled for weeks with a credit crunch.
Essen-based Arcandor runs Germany's chain of Karstadt department stores and the Quelle mail-order business and has a controlling stake in the travel group Thomas Cook.
Cologne-based Oppenheim said it would ultimately acquire as much as 29.5 per cent of Arcandor.
Until now, Arcandor had been controlled by a single investor, Madeleine Schickedanz, 64. Her late father, Gustav Schickedanz, established the original core of the group, Quelle.
Schickedanz is to sell 19.5 per cent of Arcandor in two stages to Oppenheim, the bank said. It had already acquired 10 per cent of the company by way of an equity injection.
Oppenheim chief Matthias von Krockow said, "In our view, the true value of these shares is well above the current market value." He said German regulators would have to approve before the Oppenheim holding surpassed 25 per cent.
Arcandor has struggled in recent weeks to obtain sufficient credit to buy goods to stock its shops and satisfy mail orders.
In a related development, the Thomas Cook company said Monday merger talks among three small German airlines were at an end.
It would continue to operate its own airline subsidiary Condor as an independent unit, the reinvigorated company said.
Condor had been in talks to link up with Germanwings and TUIfly, creating an airline with more heft to compete with German flag carrier Lufthansa and the country's number-two airline, Air Berlin, on routes between Germany and foreign holiday destinations.
"Condor is a strong and profitable company," Thomas Cook said in a statement. A merger would have been "unattractive."
Thomas Cook owns a majority of Condor, with the Lufthansa group holding 25 per cent.
TUI said from its London office that it would seek other alternatives for its TUIfly unit.
Germanwings is a subsidiary of Eurowings, a company in which Lufthansa owns about half the stock.
Lufthansa confirmed the merger talks had ended, but offered no further comment. (dpa)