GE Shipping Reports Rs 467 crore quarterly profit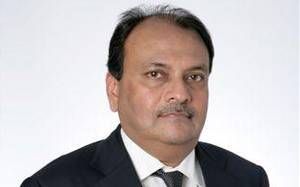 Great Eastern Shipping Company has reported Rs 467 crore as net profit for the April-June quarter. For the quarter ending June 30, 2019, GE Shipping reported a loss of Rs 54 crore and the performance during the current quarter has been impressive. Compared to the same quarter last year (Rs 772 crore), GE Shipping posted total income of Rs 1196 crore.
In its statement to the exchange, GE Shipping said, "Operational challenges arising due to lockdowns including movement of manpower and materials are being appropriately addressed by the Management. Offshore assets under term contracts with reputed customers continue to operate as per original schedules. For shipping, the impact of COVID-19 pandemic has been different across different types of assets."
GE Shipping stock jumped nearly 6 percent in today's trade to close at Rs 224. The stock has touched 52-week high and low of Rs 369 and 162 respectively.
Last quarter, GE Shipping posted a loss of Rs 50 crore on total income of Rs 1009 crore. The company reported full year net profit of Rs 207 crore for the year ending March 2020.
GE Shipping has also appointed Former RBI governor Urjit Patel as an Additional and Independent Director for a period of five years starting August 2020.