GAIL signs MoU with OIL India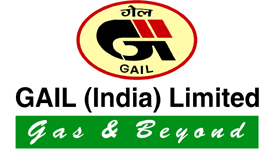 State-run gas firm, GAIL (India) and Oil India Limited (OIL) have signed a memorandum of understanding (MoU) for joint cooperation in various business areas.
The agreement was signed by GAIL Chairman and Managing Director U. D. Choubey and OIL Chairman and Managing Director M. R. Pasrija.
GAIL (India) Limited, is India's flagship Natural Gas company, integrating all aspects of the Natural Gas value chain (including Exploration & Production, Processing, Transmission, Distribution and Marketing) and its related services.
The MoU includes various areas of mutual interests, like exploration and production, natural gas marketing and transmission, city gas distribution, coal bed methane, petrochemicals and technology and knowledge sharing.
Under the agreement, both companies will also jointly bid for oil and gas blocks that have been offered under the 7th round of New Exploration Licensing Policy (NELP-VII).
An official release said that the two companies will examine joint implementation of city gas distribution projects in major cities of Assam and in other states through Joint Venture route along with interested third parties.
The two companies will also examine the possibility of joint bidding for overseas exploration blocks and securing farm-in options in already awarded exploration blocks in India and abroad, the release added.
GAIL (India) & OIL India Limited are already partners in the Brahamaputra Cracker and Polymer Ltd (BCPL) at Dibrugarh in Assam, where the Company holds 70% equity stake and OIL 10%.
The stock of GAIL closed on Friday at Rs. 530. It touched an intraday high of Rs. 539 and low of Rs. 512.