French government gives businesses one week on bonus payments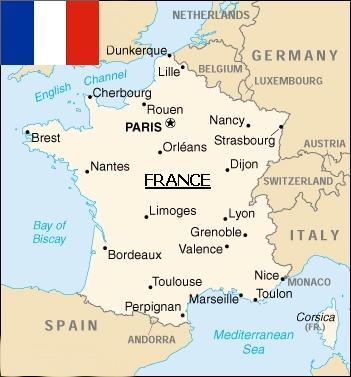 Paris - The French government has delivered an ultimatum to companies on proposing a framework for bonus and other payments to their executives or the state will impose santions, a close adviser to President Nicolas Sarkozy said on Wednesday.
The companies have until March 31 to come up with proposals, Henri Guaino told France Inter radio. "This is not an invitation; it's an ultimatum.
"If no one wishes to be reasonable, we will have a number of instruments available to us. There is not necessarily a need for a law," Guaino said.
However, he was not precise about what means the government had at its disposal to force companies to rein in extravagant retention bonus and severance payments and the rewarding of lucrative stock options to senior management in the midst of a recession.
On Tuesday, President Nicolas Sarkozy had fiercely criticized these forms of remuneration to executives who have performed badly.
"There must be no more 'golden handshakes'. There must be no more bonuses or rewarding of free shares or stock options in a company that receives state aid, that undertakes massive job cuts or resorts to putting large numbers of its employees on short-time work," Sarkozy said in an address in the northern city of Saint Quentin.
Sarkozy was responding to a storm of protest provoked by reports that the outgoing head of the struggling auto equipment supplier Valeo was to receive a severance payment of more than 3.2 million euros (4.34 million dollars), equivalent to about two years of his salary.
Valeo lost 207 million euros in 2008 and was planning to slash 5,000 jobs worldwide, one third of them in France. The company received 19 million euros from the government in the form of investment.
"State aid can not be used to compensate people who do not deserve it," Sarkozy said on Tuesday.
However, the head of the opposition Socialists, Martine Aubry, accused him of dishonesty because he did not discuss the means of enforcing such a ban.
As the controversy grew more shrill, the daily Liberation reported on Wednesday that the brokerage company Cheuvreux, a subsidiary of the bank Credit Agricole, was set to hand out bonuses totaling 51 million euros to managers while preparing to slash 75 jobs from its payroll.
Credit Agricole received 3 billion euros of state aid as part of the French government's bank rescue plan.
The head of Sarkozy's cetre-right UMP party, Xavier Bertrand, urged Cheuvreux not to proceed with the payments.
"They should really not touch those bonuses," Bertrand told Europe 1 radio. "Rewarding success is part of our basic values, but there is no question of rewarding failure." (dpa)