Four killed in Fiji cyclone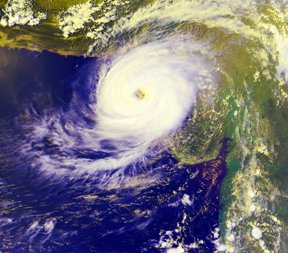 Wellington, Dec 15 - Four people were feared dead and up to 2,000 evacuated from their damaged homes after the first Pacific cyclone of the Southern Hemisphere summer lashed Fiji, according to reports from the capital Suva on Tuesday.
The dead included two people swept away in flood waters and a boy killed by a falling tree, Radio New Zealand reported.
Winds gusting to 150 km an hour and torrential rains swept across Fiji's main island of Viti Levu on Monday and overnight, bringing down power lines and blocking highways.
A beachside resort on the Yasawa Island group was badly damaged as its 60 guests holed up in a cyclone shelter. The resort will be closed for at least five days for repairs, a spokeswoman told Radio New Zealand. (dpa)